StaffAlerter is the right solution for any healthcare facility. Utilizing its feature-rich rules engine, StaffAlerter can manage any number of devices, control any systems, and alert all key personnel of problems or threats.
A typical use case for a hospital might include emergency call buttons, connected either wired or wirelessly through the building Wi-Fi network to the StaffAlerter Cloud Server.
Someone pressing these buttons can request security, control devices, or control doors, and call for help with a simple touch. Portable call buttons, called PAD's (Personal Alerting Devices) can also be employed to handle mobile workers.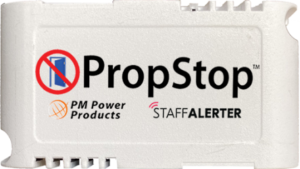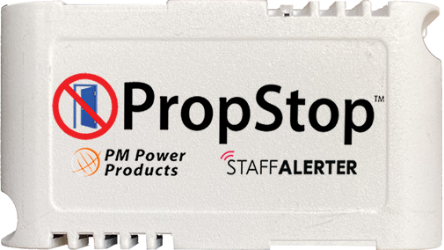 Door monitoring, typically those doors not a part of an access control system, report status and if the door is propped, that can alert staff. These simple to install, wireless sensors allow any number of openings to be monitored.

Often, critical storage of temperature-sensitive drugs, requires that the proper range is maintained. StaffAlerter can report on power conditions at the refrigerator, door position, and temperature. All this information is made available on the StaffAlerter Dashboard hosted in the AWS Cloud.
Mobile workers working throughout the community can take advantage of several personal alerting devices design to inform staff of conditions requiring emergency help or simply allow for "check-ins" of field workers. Running on cellular, satellite, and Wi-Fi networks, The PADs are always connected to StaffAlerter and ready to assist when needed.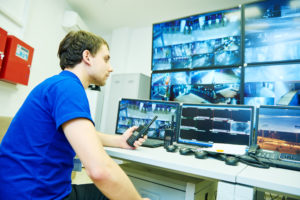 Critical systems can also be monitored for connectivity, operation, and readiness with StaffAlerter ability to remain connected to these systems and report any outages to staff.
In addition, simple notifications can be sent to any number of groups of employees or individuals, using phone calls, SMS text, email or push notifications through the StaffAlerter application for iOS and Android.
Healthcare facilities save money on deployment and operation with the StaffAlerter System. Start out simply with just the StaffAlerter service, then add devices as the need arises. Contact sales for more information.